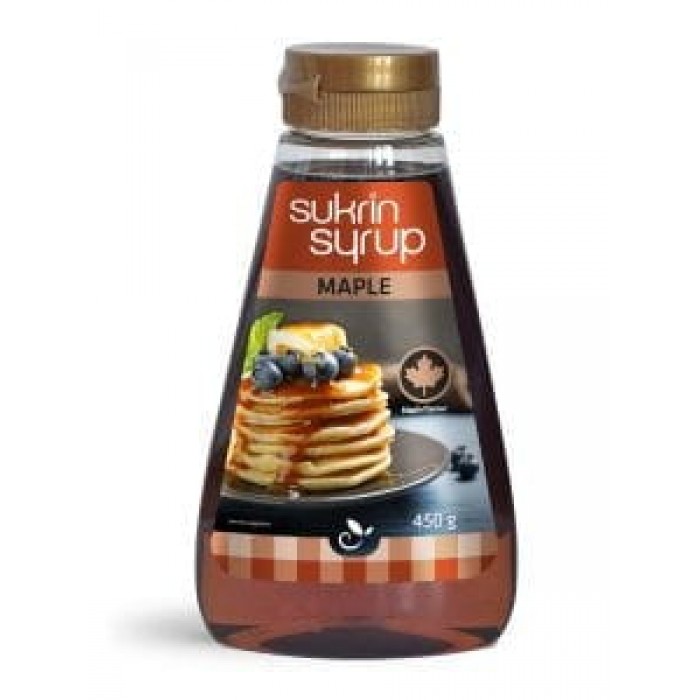 Sukrin Syrup Maple, 450 g
Sukrin Sirup Maple has a delicious maple syrup flavour, and is perfect with ice cream, yoghurt, pancakes, fruits/berries and a range of different desserts.
Maple Syrup is low on calories and completely gluten-free. The Maple Syrup is very gentle on your blood sugar, and additionally, the syrup is both tooth-friendly and prebiotic. Non-GMO.
Per generous serving of 2 tablespoons, the Maple Syrup boasts these specs:
Less than 1g of sugar
20g of dietary fiber
2 g net carbs
Ingredients: Soluble Corn Fiber, Sorbitol, Erythritol, Molasses, Steviol Glycosides, Flavoring, Salt.
Weight: 450 g
Nutritional value per 100 g:
Energy value: 149 kcal/ 607 kJ
Fat: 0 g
Carbohydrates: 21 g
including sugar: 1.8 g
including polyols: 14 g
netto carbohudrates: 7 g
Fiber: 49 g
Protein: 0 g
Salt: 0.07 g
Produced by Funksjonell Mat (Norway).