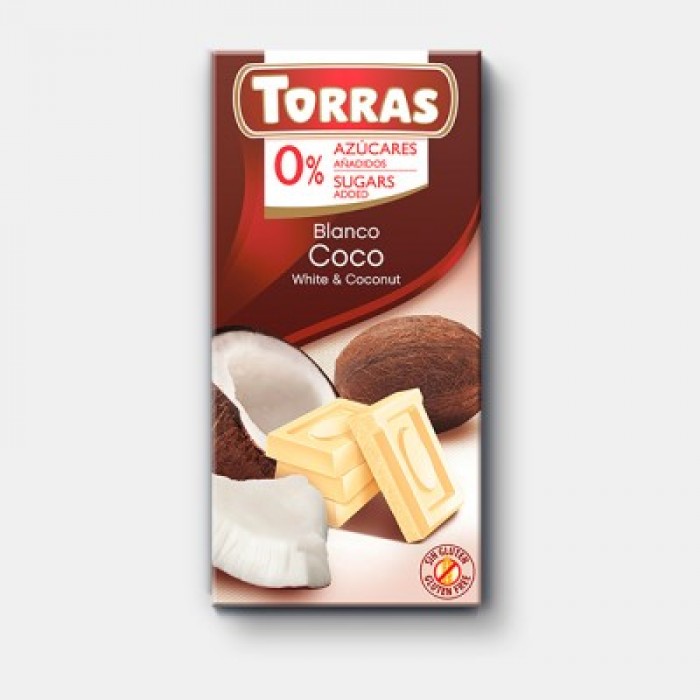 White chocolate with coconut, Torras, 75 g
Less carbs

Less calories




No added sugar

Gluten free


Delicate coconut white chocolate without added sugar, using a natural sweetener. For those who love sweets, but also, want to be healthy and fit. It has fewer calories and carbohydrates than regular chocolate.
Weight: 75 g
Ingredients: Sweetener (maltitol), cocoa butter, whole milk powder(19%), grated coconut(6%), inulin, emulsifier (sunflower lecithin), natural vanilla flavour.
Contains: milk /May contain traces of soya, nuts and sesame.

Nutritional values per 100 g:
Energy: 2011 KJ / 486 kcal
Fats: 35 g
of which saturated fats: 22 g
Carbohydrates: 55 g
of which sugars: 7 g

of which polyols: 48 g



Fiber: 4 g
Protein: 5 g
Salt: 0.19 g
Manufactured by Chocolates Torras s.a. (Spain).