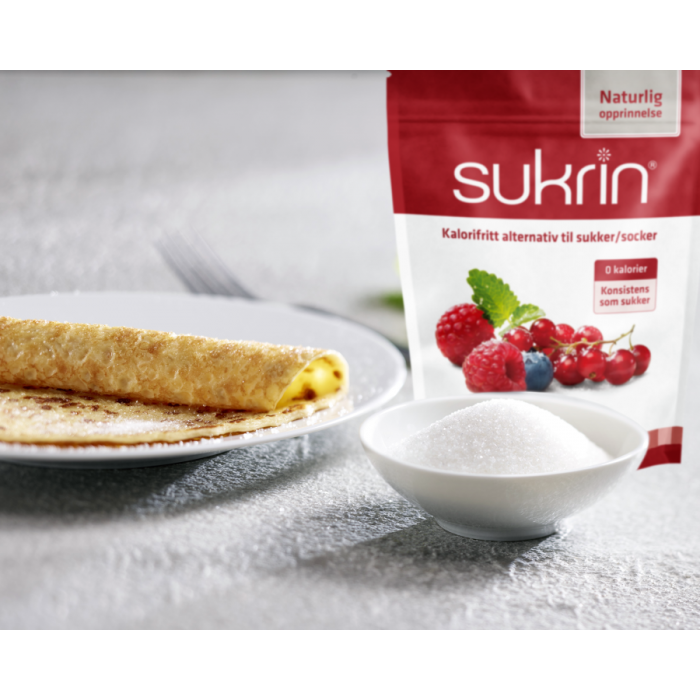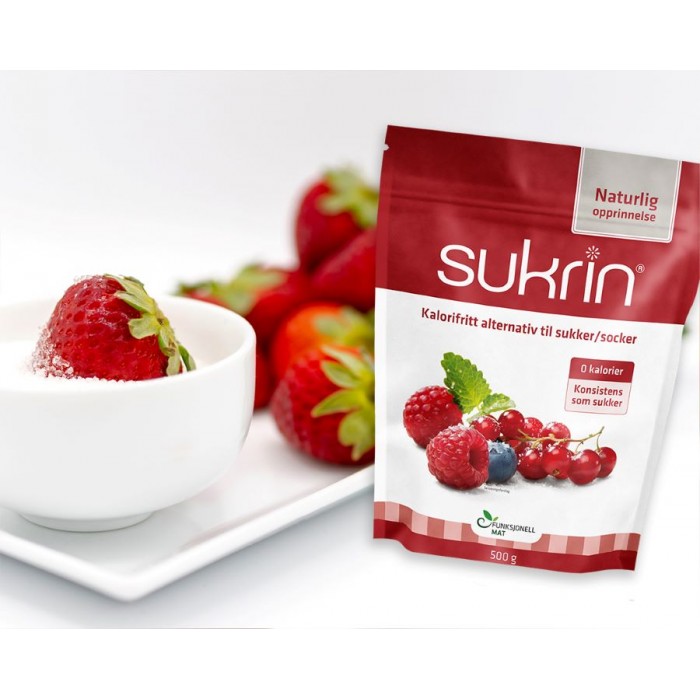 Sukrin, natural sweetener, 500 g
100% natural

It looks and tastes like regular sugar

0 calories

Does not increase blood sugar (0 Gl)

Does not damage teeth

Acts as an antioxidant in the body
100% natural sweetener without additives, based on erythritol. Erythritol occurs naturally in pears, melons, and mushrooms. The taste is as close as possible to regular sugar, the sweetness coefficient in relation to sugar: 0.7. It does not affect blood sugar and insulin levels in the body. 0 kcal.
Weight: 500 g
Ingredients: granulated erythritol.
Nutritional value per 100 g:
Energy value: 0 kcal/ 0 kJ
Fat: 0 g
Carbohydrates: 100 g
including sugar: 0 g
including polyols: 100 g* (erythritol**)
Fiber: 0 g
Protein: 0 g
Salt: 0 g
* Carbohydrates that are not metabolized by the body
* * Erythritol does not increase blood sugar, 0 glycemic index
ATTENTION: if you use a single dose of more than 30 grams can act as a laxative.
Produced by Funksjonell Mat (Norway).