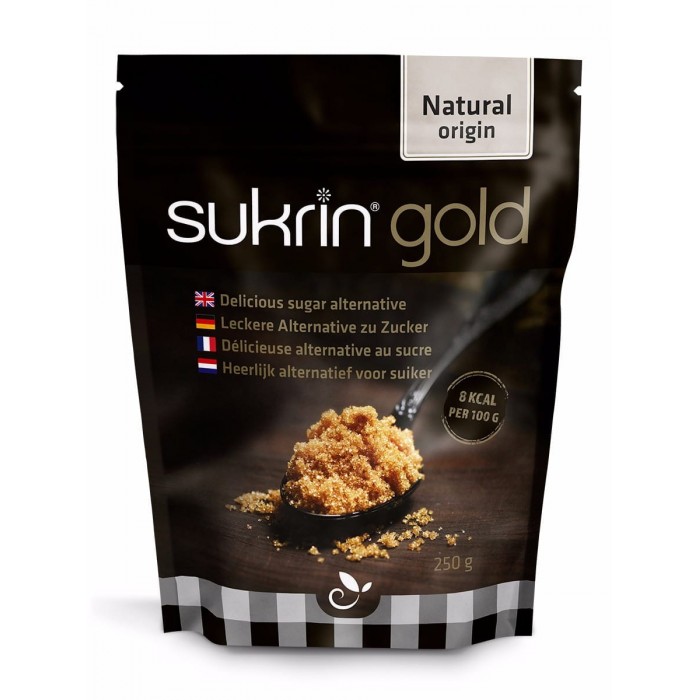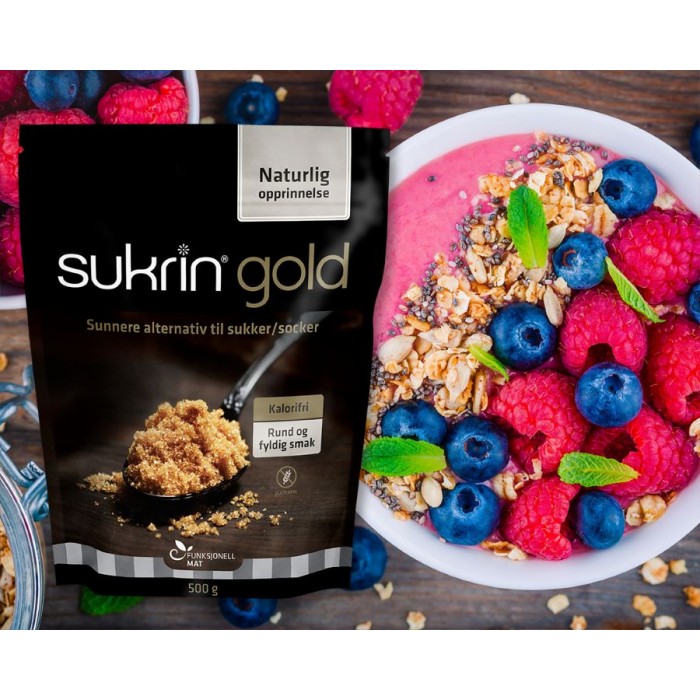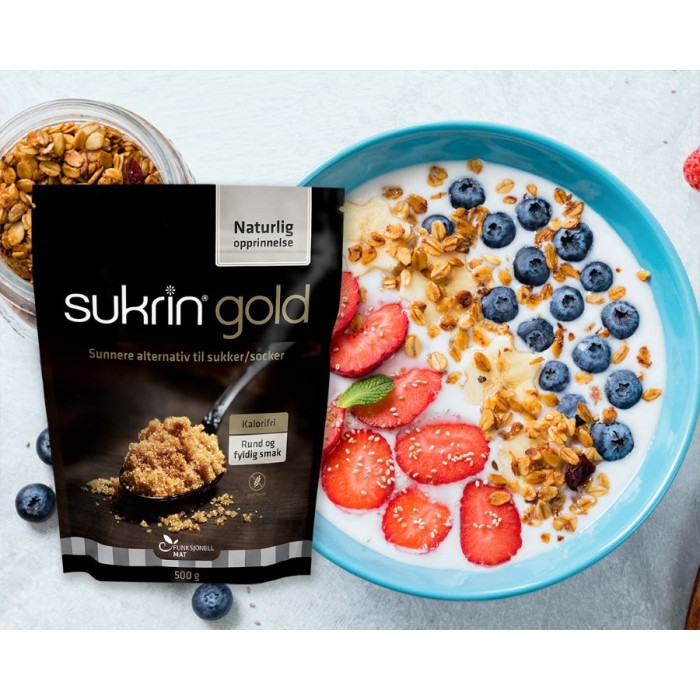 Sukrin Gold, natural amber-coloured sweetener, 250 g
98% fewer calories than regular sugar

Natural origin

Taste and color of brown sugar
Sukrin Gold is a 100% natural product without additives, based on erythritol. This is the first all-natural brown sweetener with the aroma, sweetness, taste and texture of granulated brown sugar.
Contains less than 1 kcal per teaspoon, which is 0% of your GDA (Guideline Daily Amount).
Weight: 250 g
Ingredients: sukrin (erythritol), tagatose (a natural sweetener with a low calorie content), glycerin, malt extract, stevia extract.
Nutrition value per 100 g:
Energy value: 8 kcal / 34 kJ
Fat: 0 g
Carbohydrates: 99.3 g
including sugar: 1.5 g
including polyols: 97.4 g (erythritol *)
Fiber: 0 g
Proteins: 0.1 g
Salt: 0 g
* Erythritol does not increase blood sugar, 0 glycemic index
ATTENTION: when using a single dose of more than 30 grams, it can act as a laxative.
Production company Funksjonell Mat (Norway).