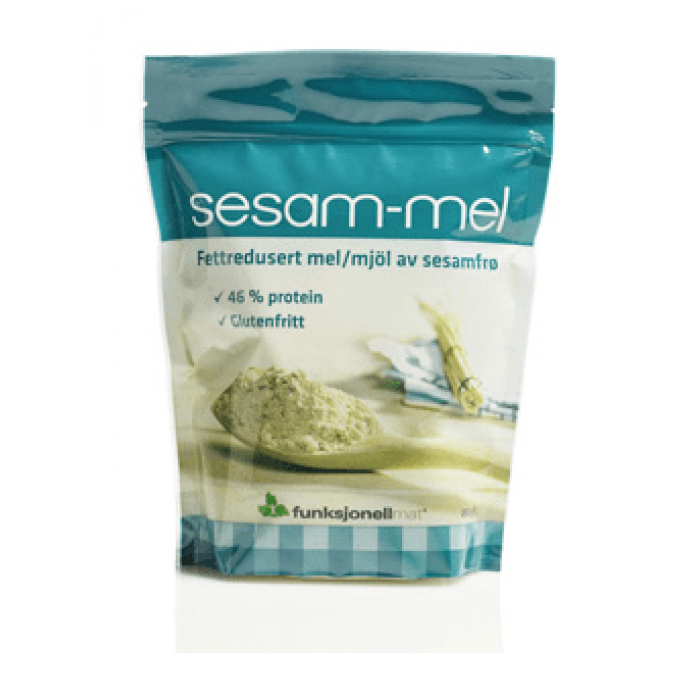 Sesame Flour (Fat Reduced), 250 g
Low carbohydrate content (only 6%)




Good source of protein (46%)




Gluten-free
A gluten-free flour, rich in minerals, made from fat-reduced sesame seeds. This flour has a fine, white appearance, yet contains some 15% fibre and as much as 46% protein. Sesame flour also includes ample minerals and vitamins. 75 grams of sesame flour will fully cover the recommended daily intake of magnesium and zinc. It also provides calcium and vitamin E. Sesame flour contains very high antioxidant properties because of the presence of natural sesame antioxidants –sesamol and sesamolina.

Weight: 250 g
Ingredients: Dehusked, defatted and ground sesame seeds.
Nutritional value per 100 g:
Energy value: 405 kcal/ 1697 kJ
Fat: 19 g
including saturated: 3 g
Carbohydrates: 6 g
including sugar: 0 g
Fiber: 15 g
Protein: 46 g
Salt: 0 g
Produced by Funksjonell Mat (Norway).