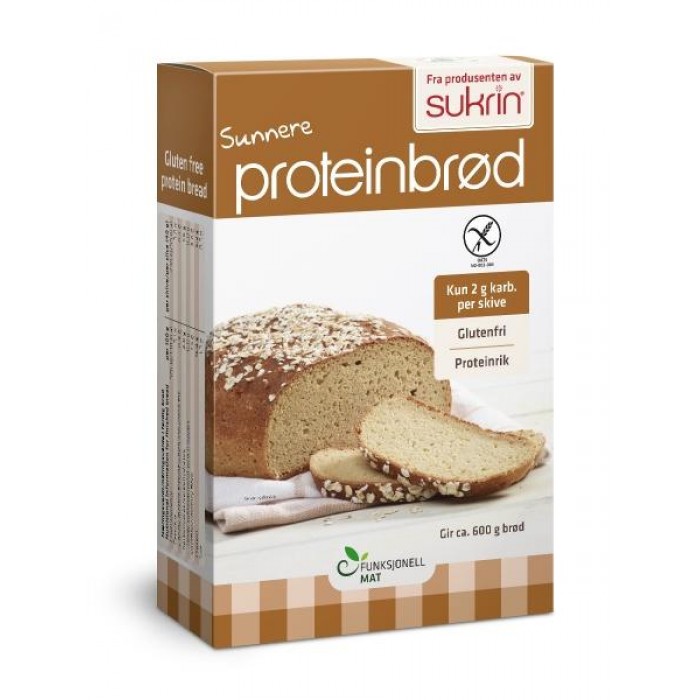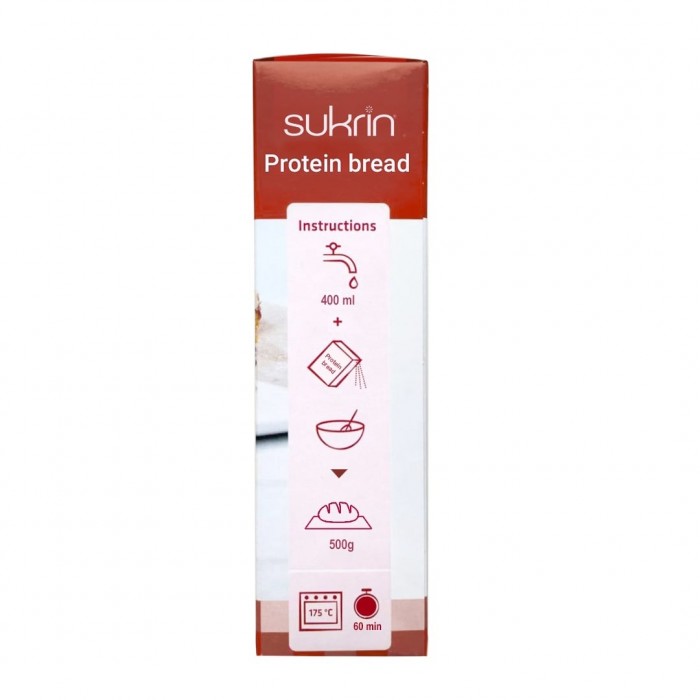 Protein bread mix Sukrin with almond and sesame flour, 224 g
High protein content (15%)

Without wheat, soy and yeast

Only 2 g of carbohydrates per slice of bread

Easy to cook
The perfect bread for those who want gluten-free bread with lots of protein (15%) and fiber. Contains only 3.9 % carbohydrates. Bread does not contain wheat, yeast or soy, and is also free of seeds and nuts. We used oat, sesame and almond flour to make bread rich in protein and minerals.
Weight: 224 g
Method of preparation:
You will need: a mixture for baking bread, water.
Add 375 ml of water to 224 g of the mixture and mix. Wait 5 minutes and bake in the oven at 175° C (loaf-60-70 minutes, buns-25-30 minutes).
A pack of 224 g of the mixture gives about 475 g of ready-made bread.
Ingredients: flour (sesame, almonds, gluten-free oats), egg powder, pea protein, pea fiber, sukrin (erythritol), leavening agent (bicarbonate, diphosphate), mineral salt (sodium and potassium chloride).
Nutritional value per 100 g of ready-made bread:
Energy value: 154 kcal/ 645 kJ
Fats: 5.7 g
including saturated: 1.4 g
Carbohydrates: 6.1 g
including sugar: 0 g
Cellulose: 10 g
Protein: 15 g
Salt: 1.7 g
Produced by Funksjonell Mat (Norway).