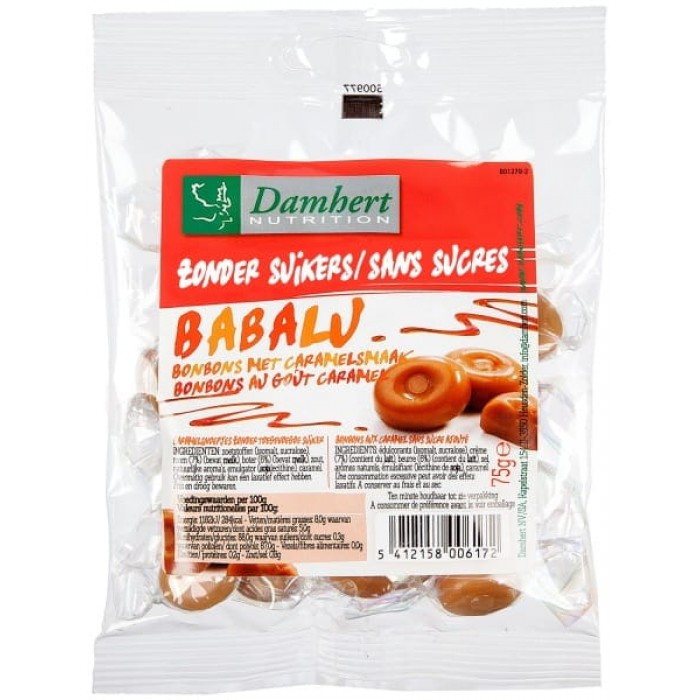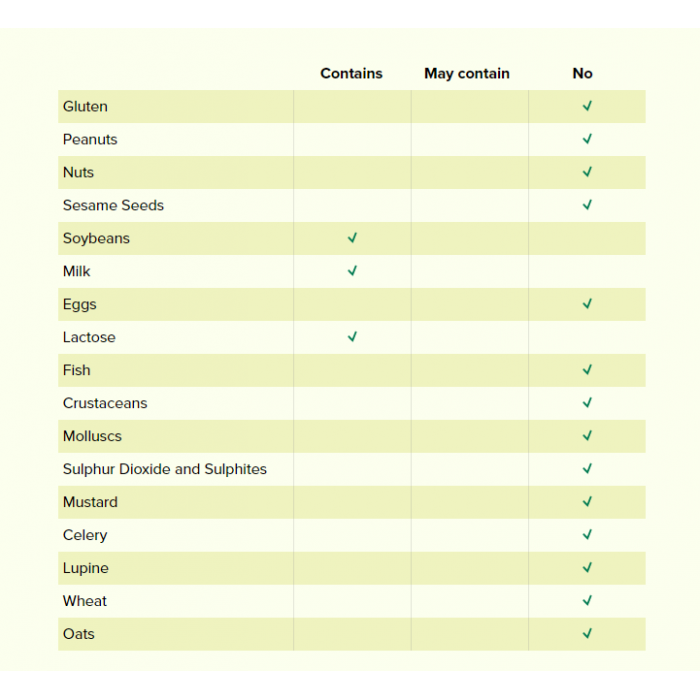 Out Of Stock


Damhert Without Sugars Babalu caramel
Creamy and tasteful bonbons; sweetened with isomalt and sucralose. Tooth-friendly and suitable for those who want or need to avoid sugars.
Weight: 75 g
Allergens: Soybeans, Milk, Lactose
Ingredients: sweeteners (isomalt, sucralose), CREAM (7%) (contains MILK), BUTTER (6%) (contains MILK), salt, natural flavors, emulsifier (SOY lecithin), caramel. Excessive consumption may have a laxative effect.
Nutritional value per 100 g:
Energy value: 284 kcal/ 1182 kJ
Fat: 8 g including saturated: 5 g
Carbohydrates: 88 g
Of these, sugar: <0.5 g

Of these, polyols*: 87 g
Fiber: 0.0 g
Protein: 0.2 g
Salt: 0.8 g
Manufactured by Damhert NV (Belgium).