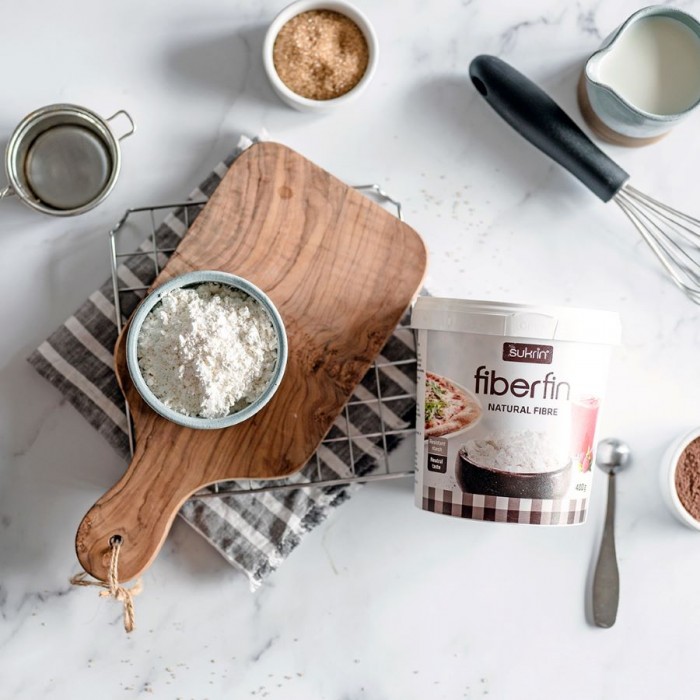 Out Of Stock

FiberFin, resistant starch, 400 g
FiberFin is corn starch extracted from a special maize that contains 80% amylose starch and has been cultivated over many years (not GMO). It is a form of starch that digestive enzymes in the body have a harder time breaking down. Scientists all over the world have now become aware of this special fibre and the beneficial health effects it has. One tablespoon of FiberFin provides 6 grams of fibre and is an easy and tasty way to increase dietary fibre.
• Increases the burning of fat
• Keeps your stomach feeling satisfied longer
• Strengthens the immune system
• Enhances healthy and well-functioning digestion
• Contributes to stabler blood sugar and energy levels
• Is gluten-free
How to use FiberFin: Wherever you use flour, you can also use Fiberfin – just replace 10-20% of the flour. Taste and appearance are unchanged! If you substitute, for example, 7% of the flour in a pizza recipe, the fibre content will be as high as in wholemeal bread.
Nutritional information per 100 g:

Energy: 1114 kJ/268 kcal
• Fat: 0.8 g
of which saturated fats: 0 g

• Carbohydrates: 41 g (of which sugars: 0 g)
• Dietary fibre: 48 g
• Protein: 0.6 g
Salt: 0 g

Production company Funksjonell Mat (Norway).