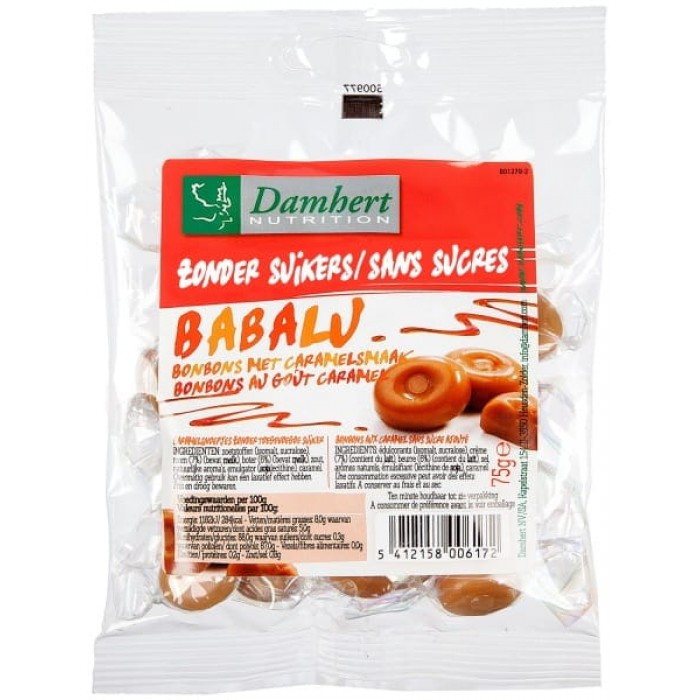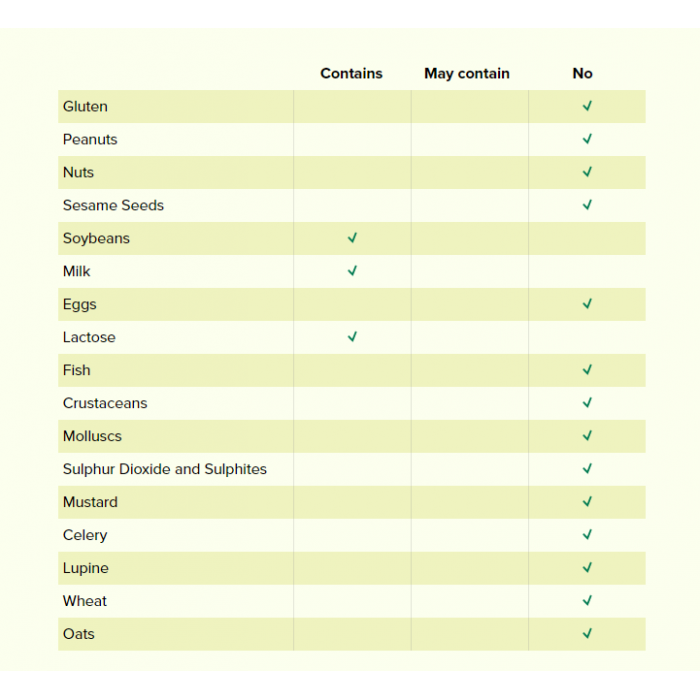 Damhert Without Sugars Babalu caramel, 75 g
Creamy and tasteful bonbons; sweetened with isomalt and sucralose. Tooth-friendly and suitable for those who want or need to avoid sugars.
Weight: 75 g
Allergens: Soybeans, Milk, Lactose
Ingredients: sweeteners (isomalt, sucralose), CREAM (7%) (contains MILK), BUTTER (6%) (contains MILK), salt, natural flavors, emulsifier (SOY lecithin), caramel.
Excessive consumption may have a laxative effect.
Nutritional value per 100 g:
Energy value: 284 kcal/ 1182 kJ
Fat: 8 g
Carbohydrates: 88 g
Of these, sugar: <0.5 g

Of these, polyols*: 87 g
Fiber: 0.0 g
Protein: 0.2 g
Salt: 0.8 g
Are you a choco lover who can eat this at any time of the day, but still needs to watch your sugar intake? Then choose this chocolate spread with 84% less sugars than standard chocolate spread. By eating this chocolate spread, you will have a reduced impact on your blood sugar level. Also suitable for people suffering from celiac disease and who eat ketoproof.
Weight: 200 g
Ingredients: sweetener (maltitol), vegetable oil (rapeseed, palm*), HAZELNUTS (13%), low fat cocoa, skimmed MILK powder, WHEY powder (MILK), emulsifier (lecithins), flavouring. MAY CONTAIN TRACES OF GLUTEN (<20ppm). *of sustainable cultivation.
Nutritional value per 100 g:
Energy value: 493 kcal/ 2041 kJ
Fat: 36 g
including saturated: 7.6 g
Carbohydrates: 49 g
including sugars: 8.6 g

including polyols*: 40 g
Fiber: 2.8 g
Proteins: 6.4 g
Salt: 0.21 g
*Not metabolized by the body
Manufactured by Damhert NV (Belgium).
Manufactured by Damhert NV (Belgium).