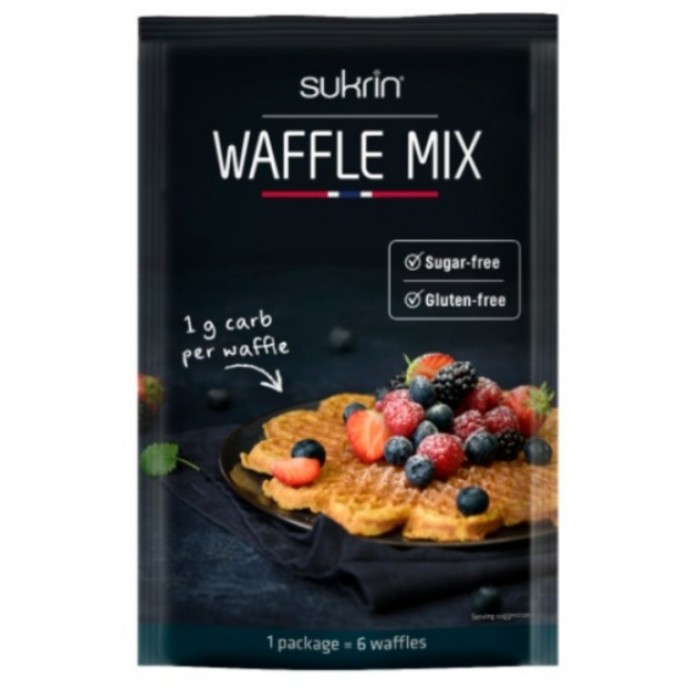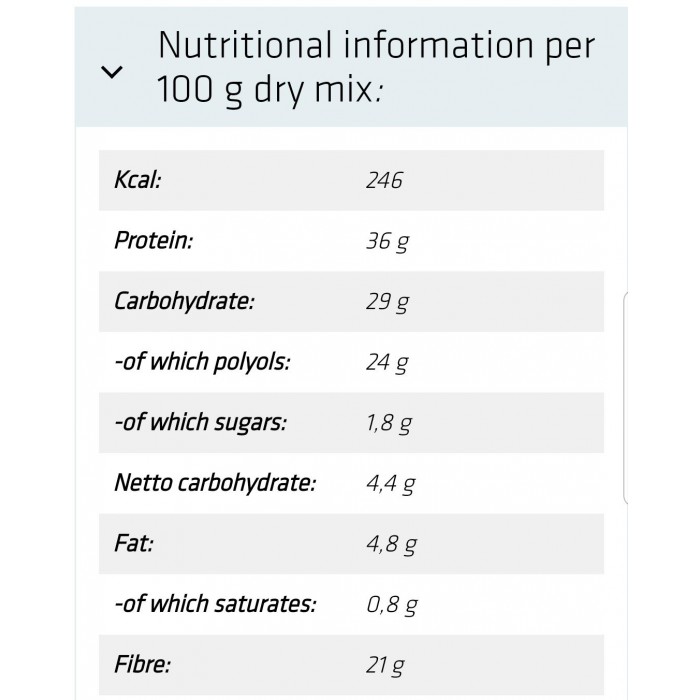 Sukrin Waffle Mix, 100g
Sugar-free
Gluten-free
Dairy-free
Rich in protein
KETO / low carb
Low FODMAP
Made with sustainable plant protein from field beans and peas
This is a waffle mix that makes it easy to prepare sweet, tasty and healthy waffles that everyone can eat. Sukrin Waffle mix is remarkably low in carbohydrates. This makes the waffles perfect for those who eat keto/low carb, and anyone looking for healthy waffles that taste as good as the real thing.

Weight: 100 g
Ingredients : Sweetener (erythritol), pea protein, fava bean protein, fat reduced flaxseed flour,gluten-free oat fibre thickener (guar gum), leavening agent (diphosphate sodium bicarbonate), vanilla aroma, salt, sweetener (sucralose).
Nutritional value per 100 g prpared waffle:
Energy value: 177 kcal
Protein: 13 g
Carbohydrate: 6,7 g
of which polyols: 5,6 g

of which sugars: 0,5 g
Netto carbohydrates: 1,1 g
Fatt: 12 g
of which saturates: 1,8 g
Fibre: 4,9 g
Salt: 0 g
Produced by Funksjonell Mat (Norway).