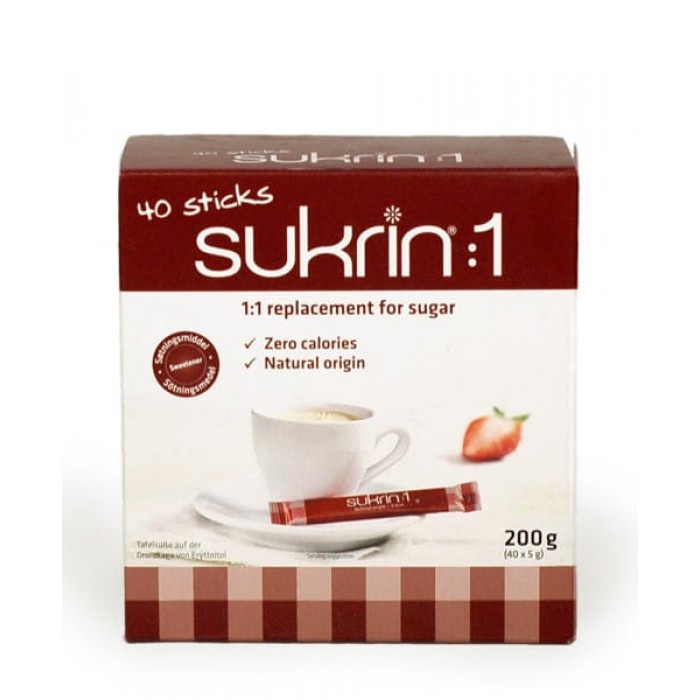 Sukrin:1 sticks 40 х 5 g
100% natural

0 calories

Sweetness in relation to sugar 1: 1

Does not increase blood sugar
Sukrin:1 has the same sweetness as regular sugar. With minimal addition of stevia. The taste of stevia is not felt. Sukrin:1 in 5-gram serving bags. It is convenient to take with you to work and travel. For the Horeca segment.
Weight: 200 g
Ingredients: erythritol (>99%), stevia glycoside.
Nutritional value per 100 g:
Energy value: 0 kcal/ 0 kJ
Fat: 0 g
Carbohydrates: 100 g
including sugar: 0 g
including polyols: 100 g (erythritol*)
Fiber: 0 g
Protein: 0 g
Salt: 0 g
* Erythritol does not increase blood sugar, 0 glycemic index
ATTENTION: if you use a single dose of more than 30 grams can act as a laxative.
Produced by Funksjonell Mat (Norway).