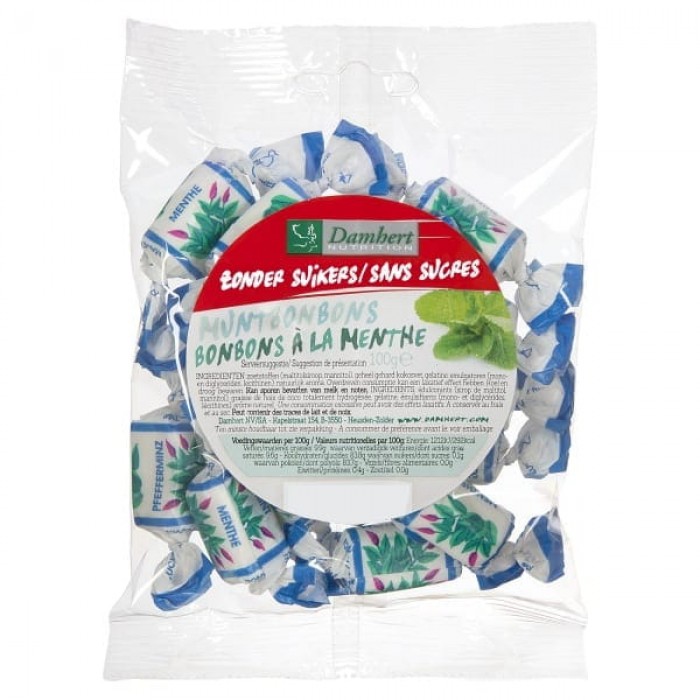 -26 %
Damhert Without Sugars Mint Bonbons
Soft Mint Bonbons sweetened with maltitol. Suitable for people who want or need to avoid sugars. Sweet and fresh!
Weight: 100 g
Ingredients: sweeteners (maltitol syrup, mannitol), fully hydrogenated coconut oil, gelatin, emulsifiers (mono- and diglycerides, lecithins), natural flavour. Excessive consumption may have a laxative effect. CAN CONTAIN TRACES OF MILK AND NUTS.
May contain: Nuts, Milk, Lactose.
Nutritional value per 100 g:
Energy value: 292 kcal/ 12 kJ
Fat: 9.9 g including saturated: 9.6 g
Carbohydrates: 83.8 g
Of these, sugar: 0.1 g
Of these, polyols*: 83.7 g
Fiber: 0.0 g
Protein: 0.4 g
Salt: 0.00 g
Manufactured by Damhert NV (Belgium).