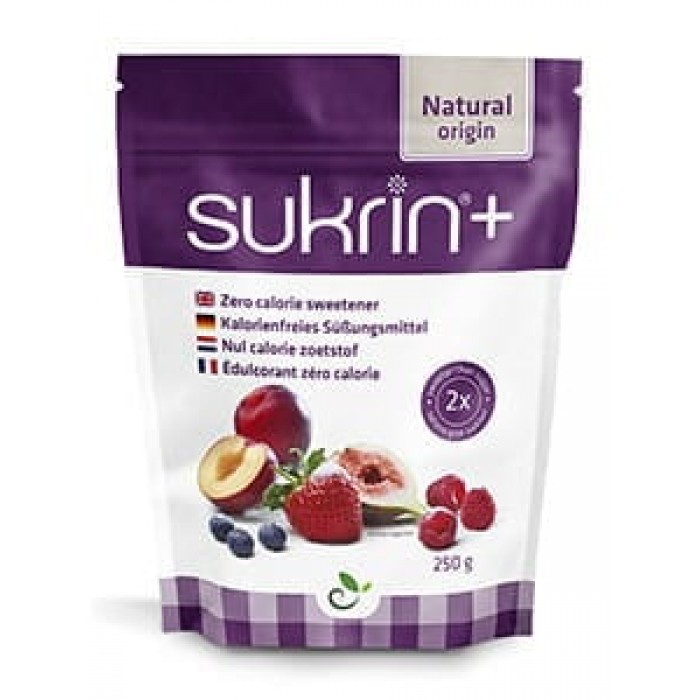 Sukrin+, natural sweetener, 250 g
2 times sweeter than sugar

100% natural

0 calories, 0 carbohydrates

Does not increase blood sugar

Regular sugar consistency
Two times sweeter than sugar. Sukrin + is a mixture of Sukrin and Stevia. The consistency of sugar combined with the sweetness of stevia. Both products are calorie-free, which means that Sukrin + has no effect on blood sugar.
Weight: 250 g
Ingredients: granular erythritol, stevia.
Nutrition value per 100 g:
Energy value: 0 kcal / 0 kJ
Fat: 0 g
Carbohydrates: 100 g
including sugar: 0 g
including polyols: 100 g (erythritol *)
Fiber: 0 g
Protein: 0 g
Salt: 0 g
* Erythritol does not increase blood sugar, 0 glycemic index
ATTENTION: when using a single dose of more than 30 grams, it can act as a laxative.
Production company Funksjonell Mat (Norway).