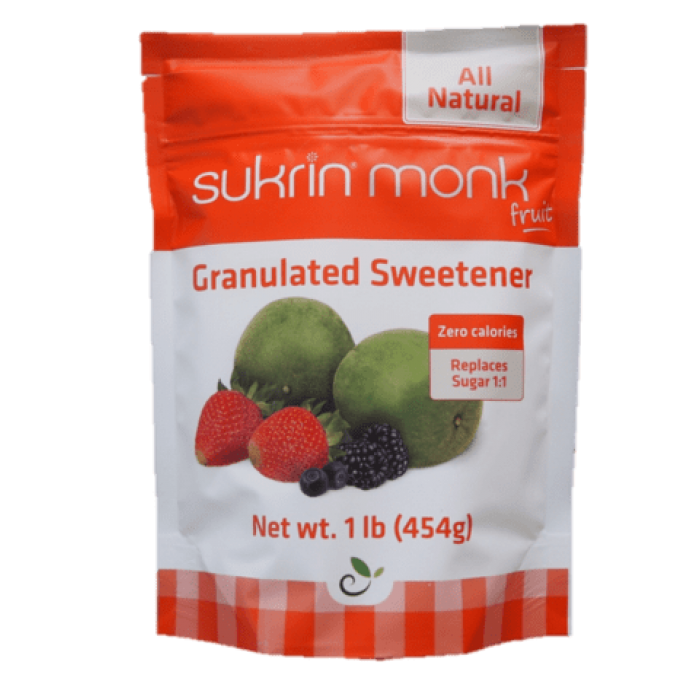 Sukrin Monk Fruit, natural sweetener, 454 g
Sukrin Monk Fruit is a natural sweetener from erythritol and arhat (Monk Fruit).
Safe product for diabetics - does not increase blood sugar.
The sweetener has the aroma and sweetness of regular sugar. A great alternative for those who want to add sweets to dishes and drinks, while avoiding sugar.
It does not damage teeth.
The sweetener is perfect for adding to tea and coffee, for preparing pastries and desserts.
Weight: 454 g
Ingredients: Erythritol, Peanut Extract (Monk Fruit).
Nutrition value per 100 g:
Energy value: 0 kcal / 0 kJ
Fat: 0 g
Carbohydrates: 100 g
including sugar: 0 g
including polyols: 100 g * (erythritol **)
Fiber: 0 g
Protein: 0 g
Salt: 0 g
* Carbohydrates that are not metabolized by the body
** Erythritol does not increase blood sugar, 0 glycemic index
ATTENTION: when using a single dose of more than 30 grams, it can act as a laxative.
Production company Funksjonell Mat (Norway).