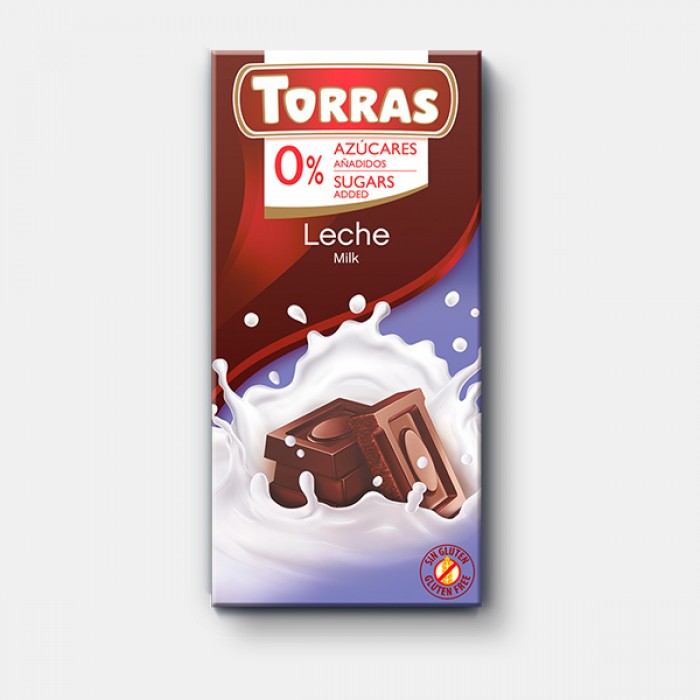 New
Milk chocolate Torras, 75 g
Less carbs

Less calories




No added sugar

Gluten free


Milk chocolate with sweetener. For those who love sweets, but also, want to to be healthy and fit. It has fewer calories and carbohydrates than regular chocolate.
Weight: 75 g
Ingredients: maltitol, cocoa butter, whole milk powder (13%), cocoa mass, sunflower lecithin, natural vanilla flavor.
Contains: milk / May contain traces of: soya, nuts and sesame.

Nutritional values per 100 g:
Energy: 470 kcal/ 1948 kJ
Fats: 33.0 g
of which saturated fats: 20 g
Carbohydrates: 56 g
of which sugars: 6 g
of which polyols: 49 g

Fiber: 2 g
Protein: 6 g
Salt: 0.19 g
Manufactured by Chocolates Torras s.a. (Spain).