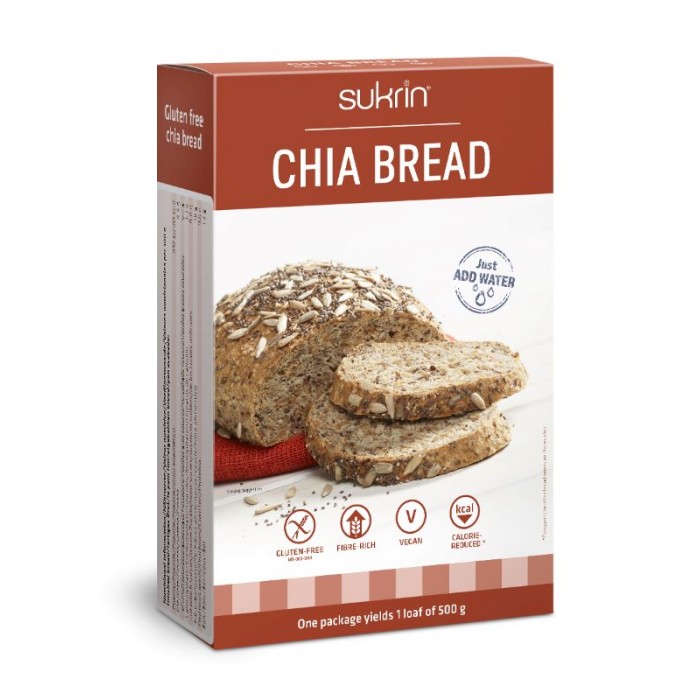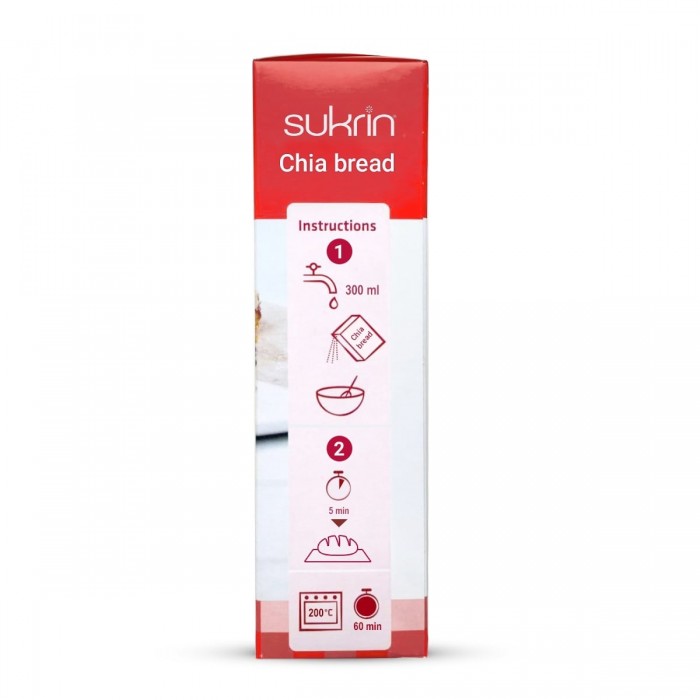 Chia bread mix Sukrin, 250 g
Gluten free, eggs, milk, yeast and soy
This bread is full of healthy ingredients. A large amount of fiber and protein, contains omega-3 and calcium from Chia seeds. Bread without eggs, milk, gluten, yeast, sugar and soy. A piece of bread contains only 1.5 g of carbohydrates, and the taste is identical to regular whole wheat bread. Great for making low-carb burgers.
Weight: 250 g
Method of preparation:
You will need: a mixture for baking bread, water.
Add 300 ml of water to 250 g of the mixture and mix. Wait 5 minutes and bake in the oven at 200° C (loaf-60 minutes, buns-25 minutes).
A pack of 250 g of the mixture gives about 500 g of ready-made bread.
Depending on your oven, the baking time and temperature may vary.
Ingredients: dietary fiber (from sugar beet, chicory and peas, FiberFin (natural corn starch), seed (sunflower, sesame, flax), pea protein, hemp protein, sukrin (erythritol), Chia seed flour, baking powder (potassium bicarbonate, glucono Delta-lactone), mineral salts (sodium chloride and potassium chloride)
Nutritional value per 100 g of ready-made bread:
Energy value: 169 kcal/ 697 kJ
including saturated: 0.7 g
Produced by Funksjonell Mat (Norway).